Over 20 years of Complex Litigation Success
Personal Injury Business Litigation Insurance bad faith
Admitted in all Colorado State and Federal Courts and the United States Supreme Court
Video can't be displayed
This video is not available.

Here are just a few examples of settlements and verdicts: Neck Injury to One Client Who Was Hit By three Other Drivers - 1. $100,000 Settlement

4. $163,552.24 Jury Verdict Subcontractor Defrauded by General Contractor - $1,200,000 Settlement

Spine, hip, and knee injuries from Tractor-Trailer collision - $951,0134.23 Settlement

Spine, shoulder, and knee injuries from Tractor-Trailer Collision - $3,259,6630.05 Verdict

Spine injury resulting from broken balcony - $3,800,000.00 Settlement

Shoulder and knee injury from car accident - $203,000.00 Settlement

Motorcyclist Injured by construction sign - $175,000.00 Settlement

Child injured by school bus - $150,000.00 Settlement

Rear-end car accident causing soft-tissue neck injury - $100,000.00 Settlement

Long Term Disability Denial - $204,907.00 Settlement Disability Insurance Underpayment $240,396 Settlement



I'm extremely grateful for the professional team at the Murphy Law Firm. Attorney Brian Murphy got me the money I needed to pay all my medical bills and money for pain and suffering after a car accident. Dealing with injuries, bills, doctors' appointments and insurance companies is all really difficult! I didn't want to add another layer of difficulty to my case by hiring a law firm that made things tougher rather than easier. Fortunately, everyone at the Murphy Law Firm was caring and compassionate and worked hard to get me the settlement I was entitled to. My case involved three insurance companies, numerous medical care providers and many others. The Murphy Law Firm and attorney Brian Murphy went the extra mile to make sure I understood what was going on with all aspects of my case, what came next and what my options were. Brian Murphy is a compassionate and excellent attorney who's easy to deal with, kind, reliable and extremely competent. He's the type of tenacious attorney you want on your side when you're dealing with insurance companies and their lawyers. I would highly recommend you consider hiring Brian Murphy and his team.
I would definitely recommend The Murphy Law Firm to anyone seeking assistance with a personal injury case. Brian Murphy is not only a great attorney, but a bright, wonderful and truly compassionate human being.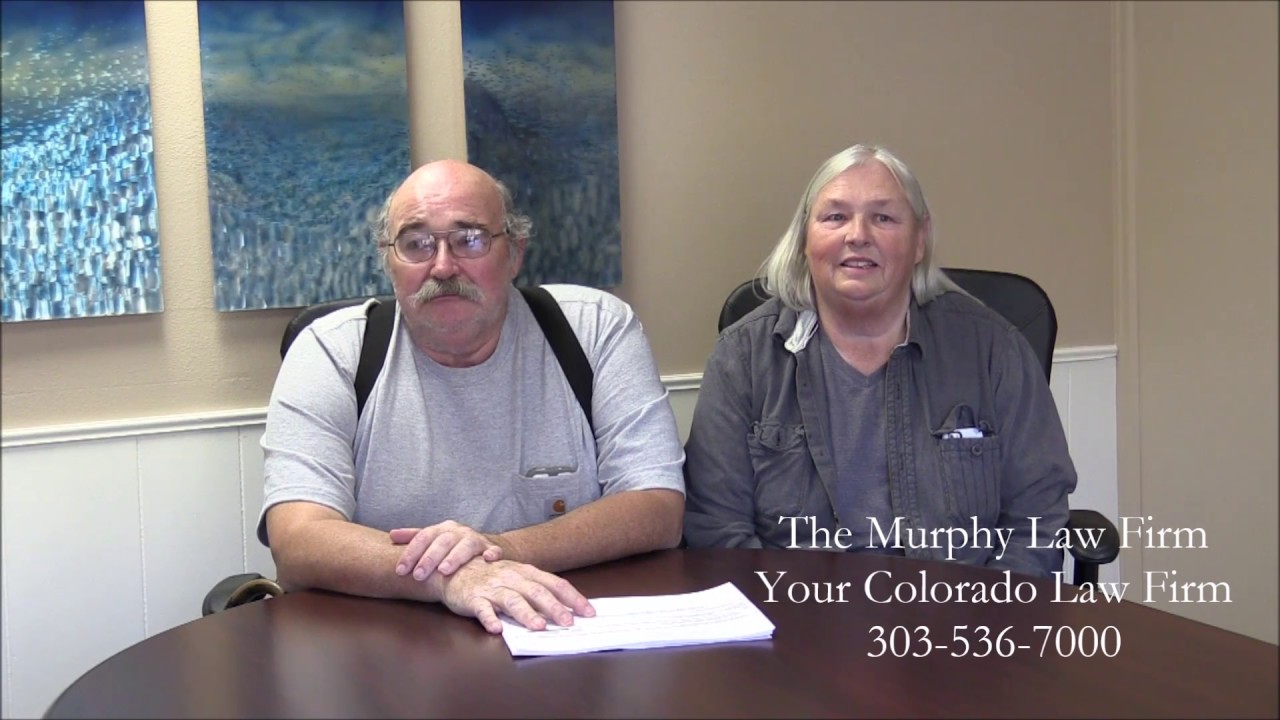 Video can't be displayed
This video is not available.